10 Must Try Coffee Shops Near Carlsbad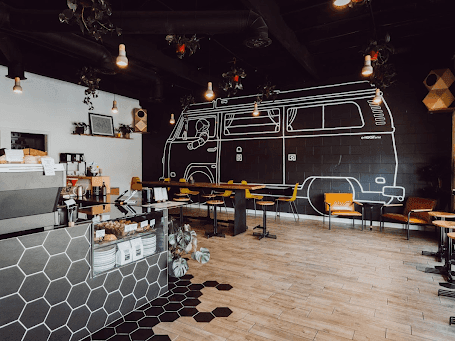 North County's coffee landscape has boomed over the past several years, resulting in a variety of can't-miss caffeine outposts up and down the coast. We have rounded up a list of our favorite local roasters offering delicious coffee and great vibes. Whether you are looking for a drip coffee in town or an artisanal espresso drink on your coastal drive, there is something for every coffee lover.
---
Local Spots
Recognized as one of the top coffee roasters in the county, Steady State serves up small-batch coffee and espresso drinks as well as a range of baked goods. You can also pick up a pound of their signature beans and brewing supplies– a coffee lover's dream!
2562 State St Suite G, Carlsbad, CA 92008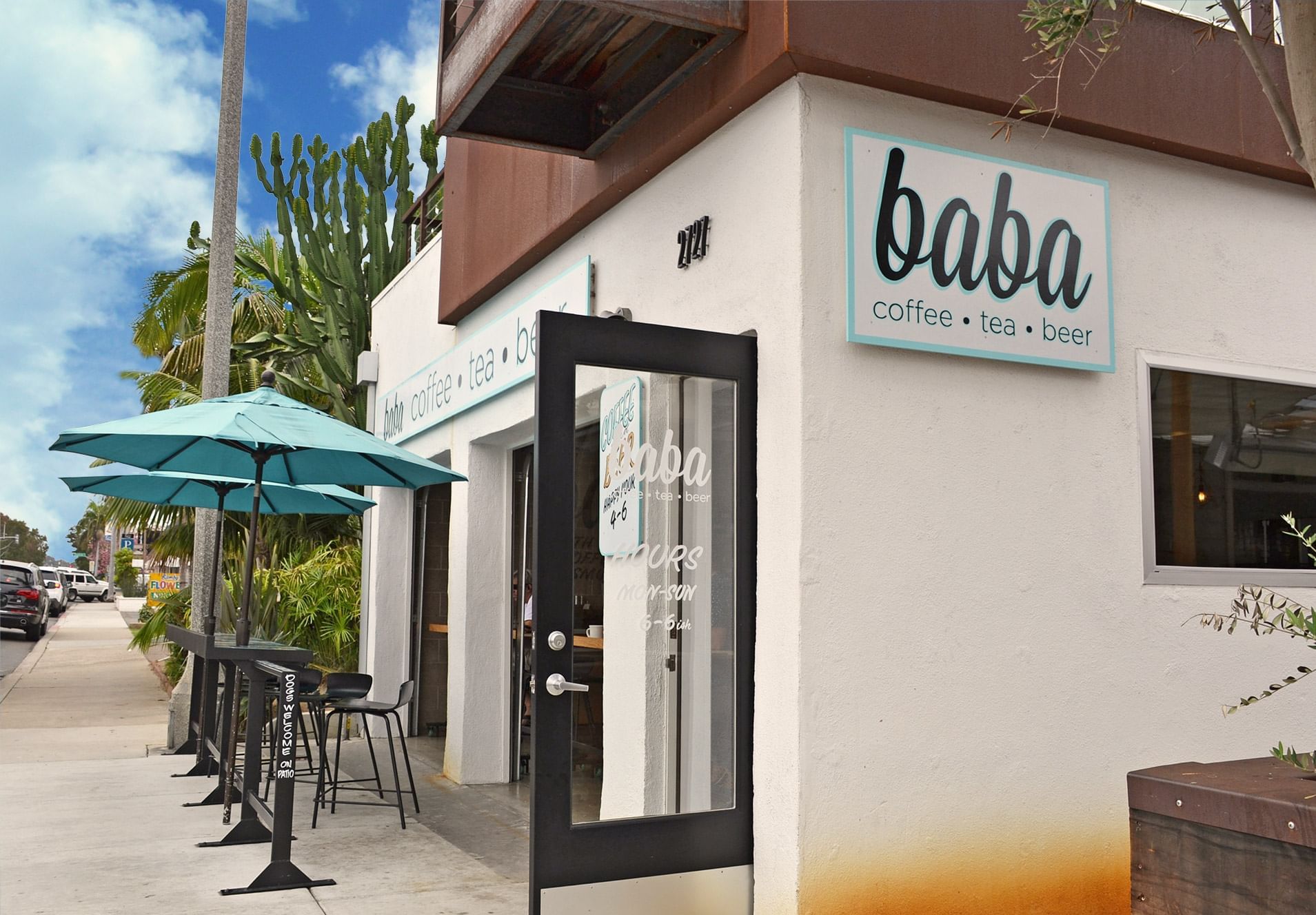 Just blocks from Carlsbad State Beach, this hip and airy spot offers coffee, tea & craft beer in addition to healthy bites such as acai bowls, salads & quiche.
2727 State St #100, Carlsbad, CA 92008
This cozy french cafe has been offering delicious coffee and pastries since 1998. The menu includes both sweet and savory crêpes, paninis, macaroons, cakes, and signature espresso beverages.. Ooh la la!
1005 Carlsbad Village Dr, Carlsbad, CA 92008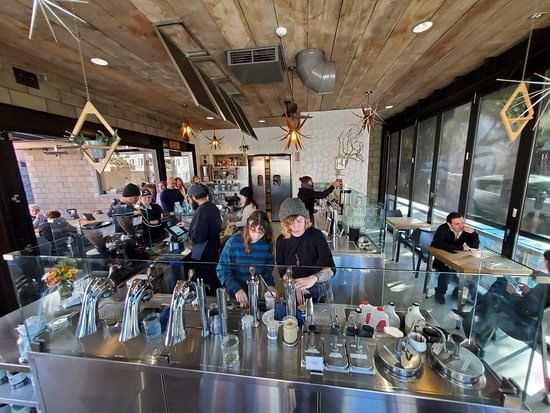 Lofty Coffee | Carlsbad, multiple locations
With 2 locations in Carlsbad and several more around the greater San Diego area, Lofty Coffee is a stylish coffee spot serving up coffee beverages crafted from locally roasted beans, in addition to pastries & fresh provisions.
---
A Bit Further Out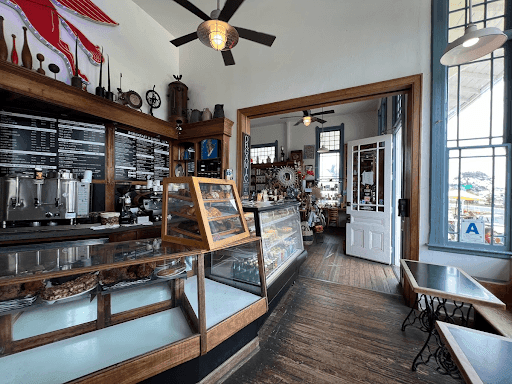 Pannikin Coffee & Tea | Encinitas
Located in the historic Santa Fe Railroad Station on Coast Highway 101, Pannikin has been serving the Encinitas community since 1968. Their menu includes signature coffee, tea, pastries, and sandwiches, making it a popular spot for locals and tourists alike.
510 N Coast Hwy 101, Encinitas, CA 92024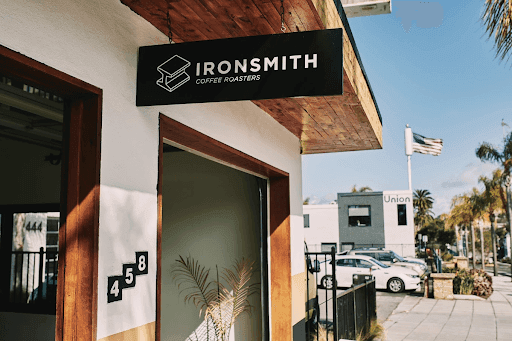 Don't miss this boutique coffee roaster, offering small-batch, house-roasted coffee & espresso, along with tasty baked goods. Specializing in high quality coffees from around the world, Ironsmith will expand your coffee palette with new and unique flavors.
458 S Coast Hwy 101, Encinitas, CA 92024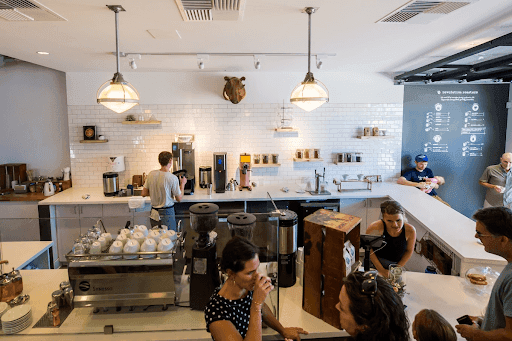 Revolution Roasters | Oceanside
Located on South Coast Highway, this modern coffee shop serves up a variety of coffee drinks made from their delicious house-roasted beans. While you're there, pick up a pound of coffee (many unique blends to choose from) and some of their stylish merch.
1836 S Coast Hwy, Oceanside, CA 92054
Located just off North Coast Highway, this local coffee spot offers a feel-good vibe alongside freshly brewed coffee, tea, kombucha, pastries and treats. They also have a great selection of vegan breakfast options served daily.
510 N Coast Hwy, Oceanside, CA 92054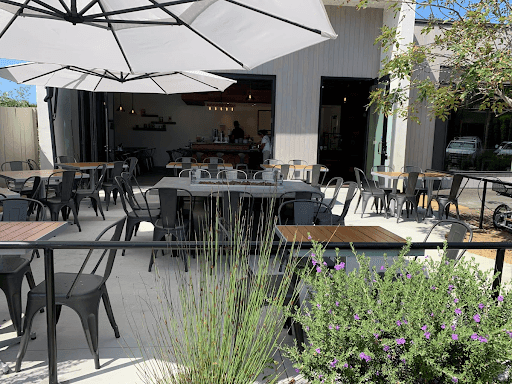 Barefoot Coffee Roasters | Solana Beach
Just blocks away from Fletcher's Cove beach, Barefoot Coffee Roasters offers traditional coffee drinks and pour-overs in addition to its signature cold brew, pasties, ice cream, sweet treats, beer and wine. Their signature menu, in addition to their sunny dog-friendly patio, makes Barefoot a popular local hangout.
439 S Cedros Ave #204, Solana Beach, CA 92075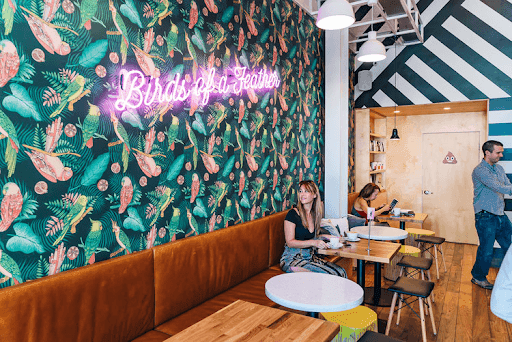 This bright and trendy cafe offers organic coffee and bites, including a large selection of beverages, artisanal toasts, bowls & breakfast eats. Don't miss their popular matcha and turmeric lattes for a delicious and colorful treat!
927 Silverado St, La Jolla, CA 92037