Safely Selfie with Your Sweetheart in San Diego
Valentine's Day Locales for Picturesque Views and Dining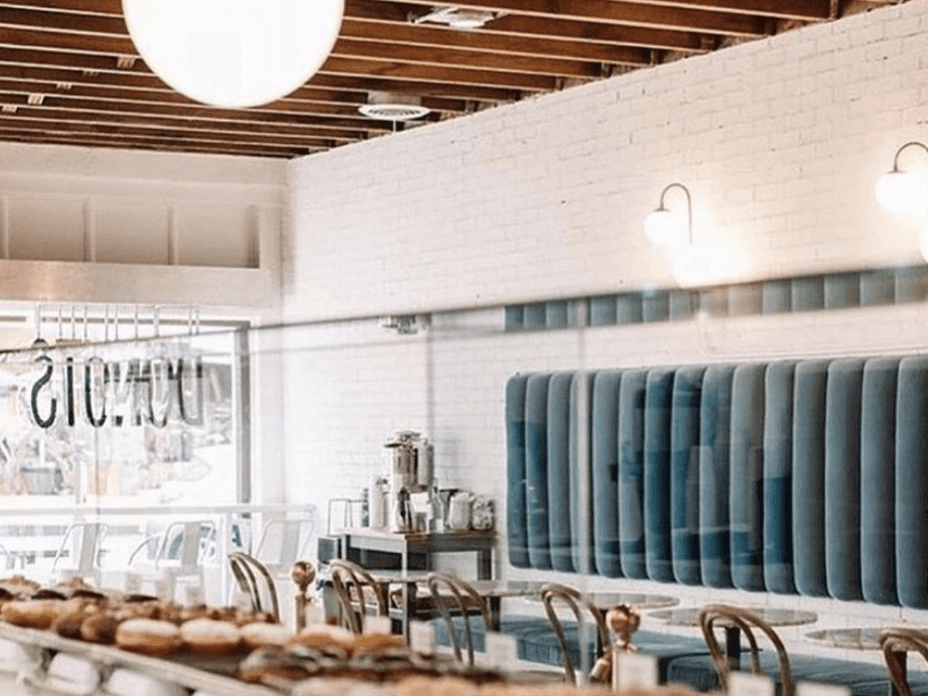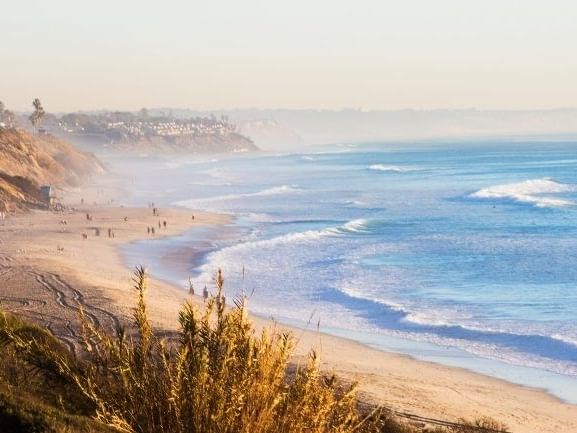 Valentine's Day is just around the corner, but with safety still a concern, February 14th is going to look a bit different this year. With masks, social distancing, and no traditional indoor dining, this is the perfect opportunity to mix up your Valentine's Day traditions.
We are fortunate to be located in one of the most beautiful places in the world, surrounded by breathtaking coastlines and views, so why not go out and enjoy our surroundings with your significant other. We've rounded up some of the most picturesque outdoor spots in Carlsbad and beyond, and paired each with a local eatery offering safe yet romantic outdoor or take-out dining. So grab your Valentine, pick a spot (don't forget your mask), snap a pic, and grab a bite -- all in celebration of love.

Carlsbad Beach
This picturesque strip of sand known for its paved pedestrian path, impressive views & dolphin sightings. Whether you and your loved one are into recreational activities, like surfing or volleyball, or want a coastal stroll or picnic, this local beach is the ideal date spot.
Just down the street is The Goods. This small, airy counter-service spot offers donuts in gourmet varieties such as stuffed Nutella & s'mores. This is the perfect way to make your Valentine's day extra sweet! Grab a few donuts and make your way to the beach for a picture-perfect outing.
Oceanside Pier

The historical Oceanside Pier is an iconic landmark and the perfect location to take a leisurely stroll, go fishing, and watch surfers. From dawn to dusk, the Pier is also a great spot to enjoy our coastline's natural beauty while taking in views of wildlife, the glistening Pacific Ocean and of course those breathtaking Oceanside sunsets!
When you get hungry, head over to Hello Betty, a beachy local hangout that serves SoCal staples such as fish tacos & oysters. Their patio is now open for outdoor dining and famous rooftop is set to open Valentine's Day weekend, offering love birds the perfect outdoor perch.
Sunset Cliffs National Park
Sunset Cliffs National Park is a gorgeous stretch of 68 acres along the Point Loma peninsula. You and your significant other can hike, explore, or just sit all day and watch the sun go down over the ocean. If you do choose to go for sunset, however, be sure to arrive early, as it's a rather popular spot.
If you've worked up an appetite, head over to The Little Lion Cafe, a bright neighborhood cafe with Belgian favorites and brunch. They are offering limited outdoor dining, as well as take out & pre-order. We recommend picking up a few sandwiches and heading back to the beach.
Scripps Pier at La Jolla Beach
Make this Valentine's Day extra memorable by taking sunset photos under Scripps Pier. This famously Instagrammable spot is also one of the largest active research piers in the world. Originally built in 1916 and reconstructed in the late 1980s, the pier is used for a variety of experiments and has provided for some of the longest-running ocean observations in the field. This quintessential Southern California photo opp makes for a romantic and picture-perfect date spot for any couple. Head down to check out the plentiful sea life swimming around and even capture a few photos of the surfers paddling by.
Grab a famous wood-fired pizza from Catania, a coastal Italian restaurant. If you arrive before sunset, grab a pizza to go and eat it under the pier while taking in the breathtaking views. Pizza, sunset, and the beach on Valentines Day… that's amore! For more travel ideas in and around San Diego, visit our Carlsbad Travel Blog.


Additional Local Experiences