Fall Fun is Around the Corner in North County
Plan your next getaway around fall fun!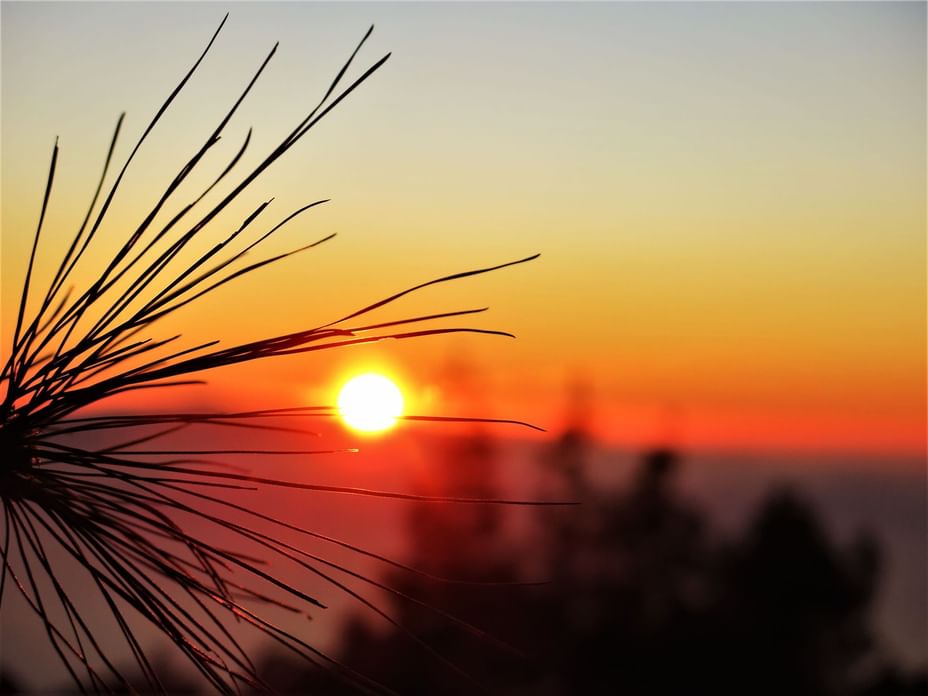 We're excited and already dreaming of Fall in San Diego's North County. It's a beautiful time of year to plan a getaway on the coast. Slightly milder temperatures complement the California sunshine and coastline, creating the perfect backdrop for a range of fall activities, and seasonal events. Don't miss your chance to experience the magic this fall, from recreational activities to music festivals, culinary events and more, North County has something for everyone this season.

Outdoor / Recreation
North County's sunshine and mild climate make it the perfect location for fun outdoor events and recreational activities. In addition to popular outdoor attractions like surfing, local hikes and exploring the waterfront, there are several events to look forward to this fall:
The SurfNissan Super Girl Surf Pro (September 16-18 in Oceanside) brings together the world's top professional female surfers for a world-class (and free to attend!) surfing competition. There will also be a festival village loaded with female-inspired vendors, activities and amazing entertainment.
The annual Maramar Air Show (happening September 23 - 25 at Miramar) is a free event honoring our miliary and features the famous US Navy Blue Angels and a variety of other air spectacles.

Arts and Culture
Fall in North County is also packed with opportunities to admire and appreciate the arts. North County offers a selection of local galleries and exhibitions, but also has an assortment of cultural events coming up:
At ArtWalk Carlsbad (September 24 and 25th), attendees can admire the work of local, regional and international artists while enjoying street food, wine and beer, live entertainment, and the surrounding breathtaking views above the beautiful Carlsbad Flower Fields.
The San Diego Jazz Fest and Swing Extravaganza (November 23-27th) features a variety of musical artists performing traditional jazz, swing, blues, ragtime, boogie-woogie, gospel, and rhythm and blues. Performers include Dave Bennett Quartet, New Orleans Night Owls and more!

Food and Drink
For visitors with an appetite, North County has plenty of culinary events this fall celebrating the amazing food and drinks in the area:
The San Diego Spirits Festival (September 24-25th) is a world-class cocktail and cultural event featuring unlimited cocktails from over 60 brands, live music and entertainment. This year, the festival is taking place at the newly-renovated Museum of Contemporary Art San Diego in La Jolla (MCASD), so guests can wander the galleries while enjoying spirits and more.
Carlsbad's Octoberfest (October 1st) is a fun and family-friendly event that offers traditional German food, activities, music and a beer garden. Come out and eat, drink, dance and celebrate with the community.
From the essential culinary must-haves to the hottest new eateries, Taste of Carlsbad (October 13th) presents the best restaurants, chefs, wineries, and craft brew the Carlsbad food scene has to offer. Carlsbad Village Association limits the number of tickets sold to ensure a quality experience for all involved, and we sell out every year in advance of the event.

Family Fun
North County is fun for the whole family, and these special local attractions will bring family fun to the next level:
Each Saturday from September 17 - October 29th at LEGOLAND, Brick-or-Treat will host Monster Party, the Halloween party of the year. Featuring live entertainment, special attractions, character meet and greets, costume contests, trick or treating and more, it is the best way to get in the Halloween spirit!
And it's not fall without a pumpkin patch! Carlsbad Strawberry Company's Pumpkin Patch is back for another year of seasonal fun from September 18th - November 8th. Bring your family and enjoy games and food while making memories to last a lifetime.

With so much to do, North County is the perfect autumn destination. Book your escape today and enjoy all of the magic Carlsbad and North County have to offer.