The LEGO MOVIE World is Now Open
Legoland California in Carlsbad, CA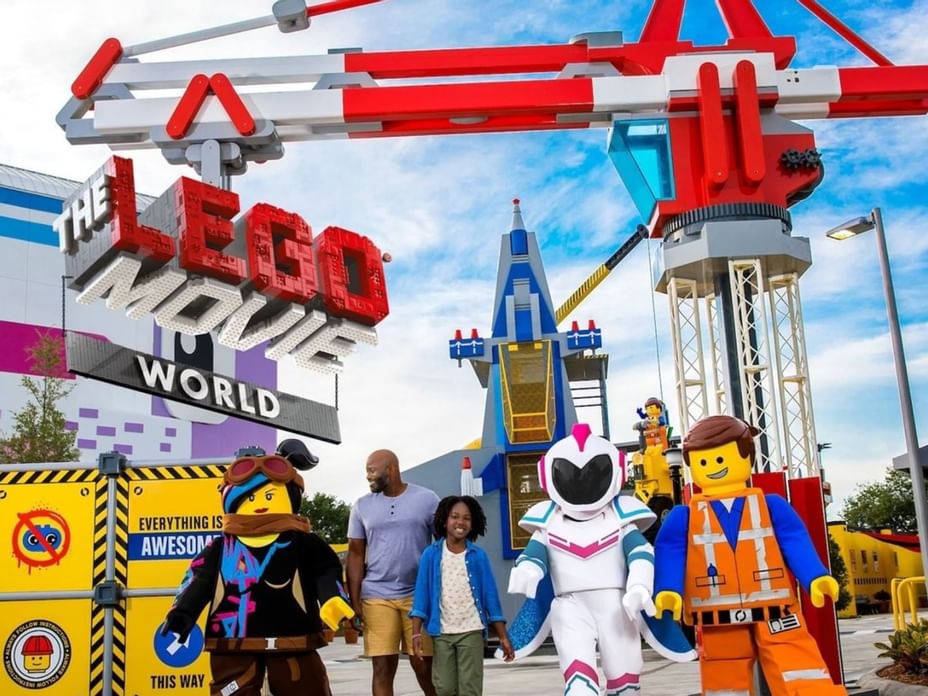 Experience new rides, attractions, restaurants, shops, and more in THE LEGO® MOVIE™ WORLD, where the immersive world of the hit movies come to life! The land is the largest addition in the park's history and features new rides,interactive attractions, dining and more for the whole family!
Emmet's Flying Adventure Ride is the biggest feature on the Lego Movie World. Surrounded by a full-dome virtual screen, guests feel the sensation of flying above memorable lands from the films such as Middle Zealand, Cloud Cuckoo Land, Pirates Cove and the Sistar System. In addition to Emmet's Flying Adventure, kids and families can feel the rush of falling from Unikitty's Disco Drop and spin around with the Queen and her horses on Queen Watevra's Carousel. Guests can also explore Benny's Playship, create at Build Watevra You Wa'Na Build zone, and meet Emmet and all his friends in Emmet's Super Suite.
When guests get hungry and need a break, they can choose from a host of food and beverage options. From delicious homemade ramen, rice bowls and salads in the land's premiere restaurant, Everything is Ramen, to Cloud Cuckoo Crepes, and Benny's Rocket Fuel, which offers a selection of drinks and snacks, including ice cream, popcorn, and slushies.
THE LEGO® MOVIE™ WORLD is included in the price of admission to LEGOLAND. Guests can purchase tickets and reserve their spot online. For more information and to make reservations, visit: www.legoland.com/california.