6 Fun Date Ideas Around San Diego
That Won't Break The Bank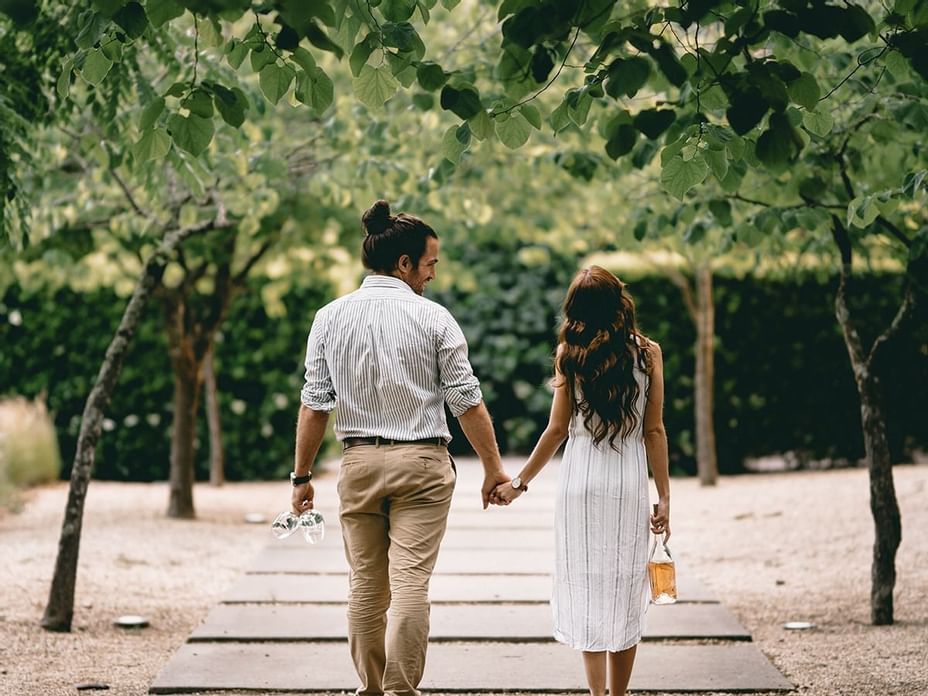 Date night is back in fashion, after nearly everyone spent far too much time at home through the pandemic. San Diego offers so many choices that it's hard to pick just one to visit with your date -- without killing your budget. Here are six San Diego date night ideas that are guaranteed to be fun, whether you're a nature-loving type or prefer the fast-paced city nightlife.
Beach Day & Night
You'll find miles of beaches where the San Diego coastline meets the Pacific Ocean. A day at the beach is simple enough. Just grab your swimsuits, sunscreen, beach towel, and go. It helps to know which beaches have amenities like lifeguards and bathrooms before you venture out. Hang out by the tidepools to watch myriad species of ocean animals live their best lives in their native habitat. Find a coastal trail to hike. Stick around for a romantic evening by watching the sunset. No vacation -- or staycation -- to San Diego is complete without spending time at the beach.
Cruise the Harbor
A boat tour of San Diego Harbor is a great date -- not too long, not too short, not too expensive, and plenty of things to see. Cruises start at less than $30, and during the hour- or two-hour excursion, you and your squeeze will see breathtaking views of the San Diego skyline and observe the native wildlife like seals and sea lions soaking up the sun's rays. Don't forget the sunscreen!
San Diego Zoo​
Lions, tigers, and bears… you're definitely not in Kansas at the San Diego Zoo. This leader in wildlife conservation is also a great place to take a date. If the animals can find romance here, so can you. Whether your favorite animals are primates, or cheetahs, hippos, or something else -- you'll find one here. If a full day at the zoo doesn't work for you two, check out the zoo's website for nighttime zoo hours or events like wine tastings and holiday light tours.
Stop & Smell The Roses​​
You can find the roses at the Inez Grant Parker Memorial Rose Garden in Balboa Park. On the west side of the Balboa Park Tennis Center, the California Native Plant Garden will give your inspiration for a low-maintenance, drought-tolerant garden of your own, with dozens of species of California native plants.
Balboa Park
While we're talking about Balboa Park, we should also flat-out recommend this center stage for the zoo and the gardens. It's also home to many museums, like the Fleet Science Center, the Mingei International Museum, and the San Diego Natural History Museum. You'll also find plenty of performing arts here -- the San Diego Civic Youth Ballet, the Centro Cultural de la Raza, the Marie Hitchcock Puppet Theatre, to name a few. To get your hearts beating fast, check out one of the trails and get outside.
A Night In The Gaslamp Quarter
When it comes to keeping costs down, the Gaslamp Quarter is a "choose your own adventure" date destination. Go for a scoop of ice cream and sit on the lush lawns at Horton Plaza Park. Or if you're in the mood to splurge, dine at one of the many upscale eateries, grab a drink at a cocktail lounge, and hit up one of the nightclubs that make the Gaslamp Quarter famous for its after dark scene.
This is hardly a complete list of everything to do in the San Diego area -- but it will get you started exploring the city hand-in-hand. These are no-regrets destinations for no-regrets prices, and a great way you and your date can shake off the quarantine doldrums!

About the Author: If it has legs, oars, or wheels, travel writer Sara Sharf has ridden on it or in it. She revels in the journey from Point A to Point B and always manages to find bargains while traveling.