The Perfect WFH Day
Stay for the Day & Work from Hotel Instead Home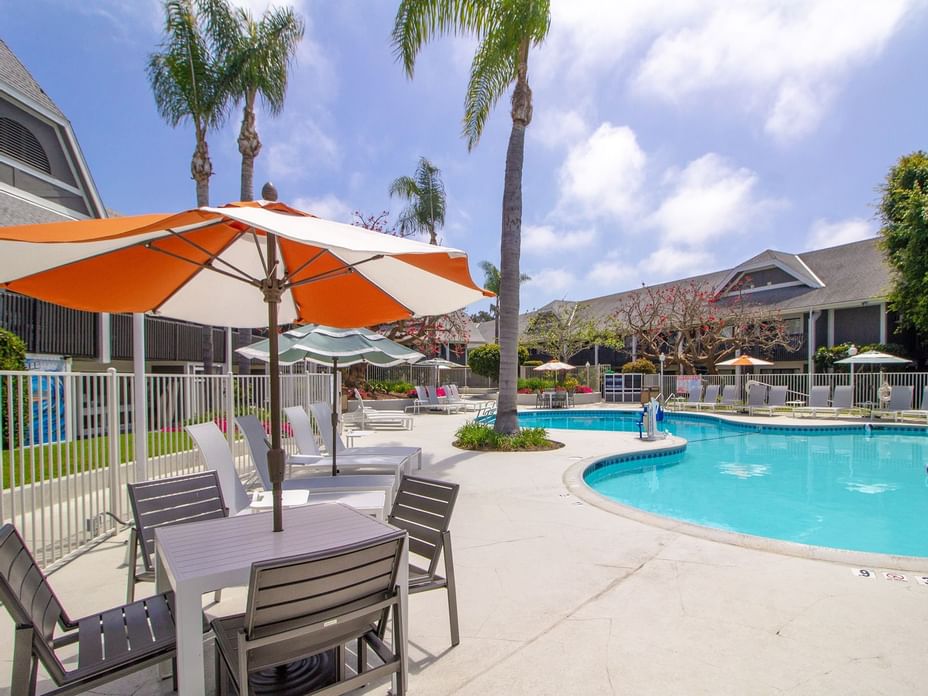 As we finish up our sixth month of working from home, and our kids are settling into Zoom-School, many of us are looking for ways to mix up our routine and spice up WFH life. We are now offering the Day Stay, our new program that lets you spend the day at Carlsbad by the Sea for an afternoon that feels like a getaway. Below, we've outlined the perfect itinerary for your hotel work day and school by the pool.
9:30am // Pick up your favorite coffee from a local coffee shop before checking in. You can't beat Avocado Toast and a Latte from Invita Cafe, or you can always opt for your go-to from Starbucks, located just across the street at the Carlsbad Premium Outlets.

10:00am // Check in to your "office for the day"- complete with a King Bed, TV, Desk, Bathroom, and High Speed Internet. Once you are all checked in, set up your workstation, check your emails and start your work day. If the kids are with you and finished with school, set them up by the pool and you can easily watch them from one of our poolside rooms.

11:00am // Between showing off your new office to your co-workers over Zoom and enjoying the view from your room, make sure to place your lunch order from Windmill Food Hall. Conveniently located just around the corner, and with plenty of menu options and easy online ordering, it's the perfect lunch option. May we recommend the poke?

12:00pm // Lunch Break! Pick up your lunch and settle by the pool for some fun in the sun! Don't forget to take a quick dip before you head back in for more screen time. Then return to your desk refreshed and rejuvenated for a productive afternoon.

3:00pm // Take your last few calls poolside from a shaded cabana or from the Legoland California campus, while the kids take selfies with their new lego friends. Though the park is not open yet, you can access the outdoor area and characters or visit the Sea Life Aquarium for

6:00pm // Pack up your computer and work materials and check out. After, head over to the Food Hall or the Carlsbad Village for an in-person cocktail, just in time for Happy Hour. Or take drive a few minutes north to Tamarack State Beach for a casual dinner by the beach at sunset
Day Stays make great work escapes, but are also wonderful options for family weekend fun! With a beautiful pool, idyllic surroundings, personalized service and friendly staff, our hotel is a popular destination for couples, families, and individuals seeking time away from the everyday. For more information on how to craft your pool day, check out our Pool Pass & Day Stay programs.


Additional Local Experiences