Find A New You in Carlsbad
No Matter What Your Taste, Let the New Year Usher in a New You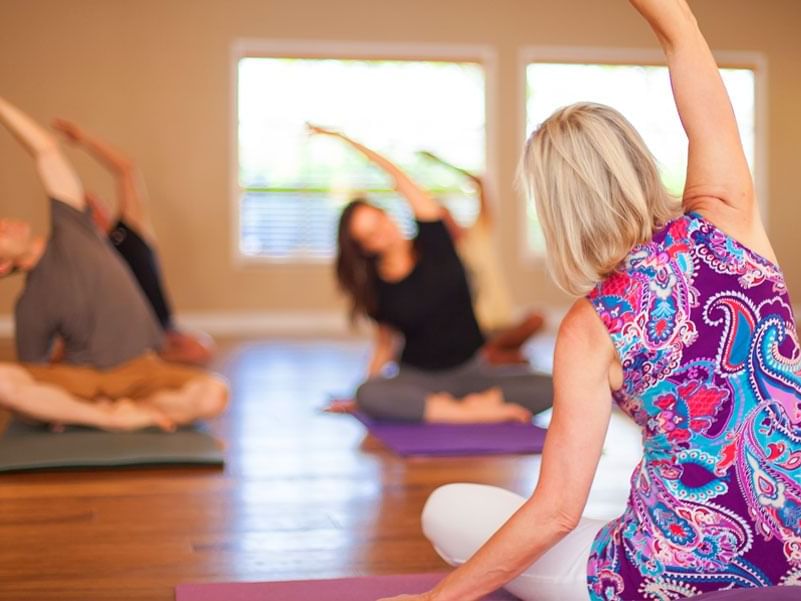 It is January and everywhere you look, you'll find new resolutions and ways to craft a whole new you for 2020. Here are a few of our favorite ideas to try something new and options if you are just looking to explore.
Become a Yogi | Looking for a little zen this new year? New students get a free yoga class at Soul of Yoga in nearby, super-charming Encinitas. Breathe deep and let it flow.
Elevate Your Brew & Your Brow | Consider Carlsbad's New Village Arts "Final Draft: New Play Festival," with readings, workshops, and a beer fest, all in one. High-brow art meets brew-fest fun January 10-12.
Mingle with Nature | Expand your consciousness with time in nature and a delightful walk at the Batiquitos Lagoon Trail. Educate yourself even more during the lagoon's Foundation's Speaker Series, January 11, 9-11 a.m.
Whale of a Good Time | There's still time! Now till March 1st, join Everyday California for a Whale Watching Kayak Tour in La Jolla. You'll see one of the most unique, bio-diverse protected coves around, with unique plant and animal life, and a particularly grand view of stunning coastal architecture. Go ahead, chase the whales!
Happy Hiking | January is the perfect time to take a scenic hike at Torrey Pines State Reserve. Stretch your legs and free your heart and mind as the piney cliffs meet the ocean. Learn more about CA Parks & Recreation.
Retail Therapy | Say "yes" to retail therapy and a taste of SoCal tradition. Every Saturday and Sunday in Old Town San Diego, enjoy the Old Town Harney Street Market, San Diego's largest weekly Artisan Market featuring handmade works from local artisans. The market includes such items as jewelry, photography, pottery, clothing, paintings, hand painted glass, and more. It is absolutely free. The market days and hours are Saturday and Sunday 10 am - 4:30 pm.
Close to "Home" | The on-site Windmill Food Hall makes it easy for you to be your best self in 2020. January 22's New Year's Vision Board Crafting Class has all the supplies (and a glass of wine!) included in the ticket price. Plus, Free Music Thursdays brings the blues of Chickenbone Slim, with its primitive, tough, bare-knuckles electric blues sure to get you in the groove for goodness ahead.
Need more ideas? Stop by the front desk!
We're ready to serve and eager to help you connect in one of the world's most spectacular destinations, Carlsbad, California. Want to peruse more online? Check out our Dining and Adventure Guides, right on our website. We can't wait to help you connect!

Additional Local Experiences