Getaway with the Gals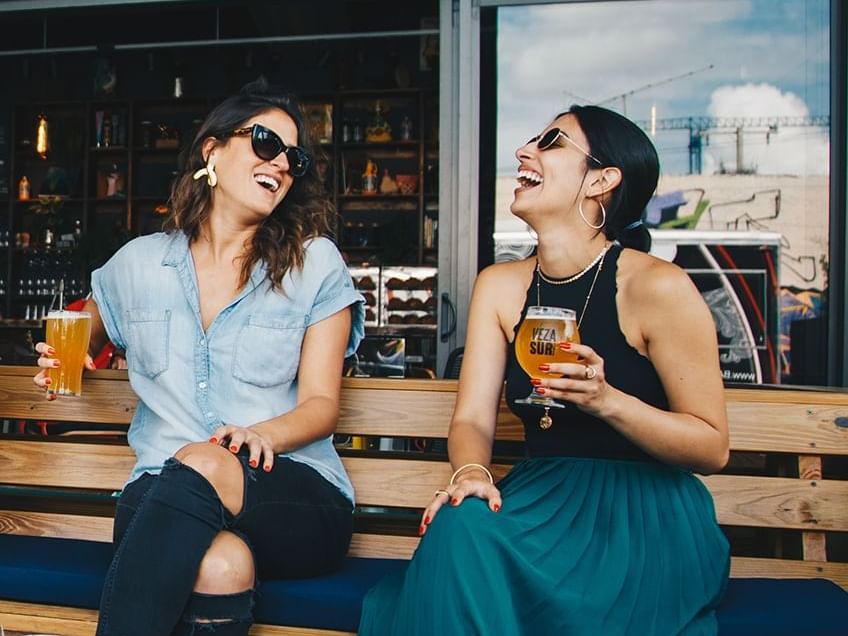 This International Women's Day (March 8th), we've got great ideas for you to connect with the gals, celebrate yourself, or share something special with a woman you adore. Whether you're getting active, enjoying nature, dining out, or shopping, Carlsbad is the perfect place to celebrate with the girls. Here are a few ideas for fun with your favorite females.

Let it GLOW!

Every woman needs to recharge, and Stand Up Paddleboarding (SUP) in the Carlsbad Lagoon is a great way to do it. Even though your body will thank you for the workout, it feels far more like play. Take a few friends, and there's laughs and fun for hours! Not into the paddleboard? That's okay! Carlsbad Lagoon offers kayaks and more, and it's easy to mix-and-match vessels in a group
Don't run alone, take your friends! Join the Tip Top Run Dash & Bash with the Agua Hedionda Lagoon Foundation on March 7. It's a big event, a great place to meet people and to celebrate, being outdoors and being healthy.
For a bit of recovery after an active day, gather with the gals at Gather Encinitas for yoga, or go it alone for a massage, energy work, or Acupuncture.

ReFUEL!

There's no better place for girlfriends to grab a great cuppa joe or loose leaf tea than Pannikin Coffee and Tea. In the old train station, with hardwood floors and coffee roasting in progress and on display in the basement, this is a great breakfast or lunch outing, especially as you nurture the ties that bind.
Gals, let's eat! Whether you take it to go, or sit down and savor, the onsite Windmill Food Hall has you covered. Why not pack a tasty lunch from Notorious Sliders and Salads? Or stay in with friends and Kim Chi or Bim Bap at Friend's House? We recommend you stay awhile -- play a few games and grab a drink (or a few!).

SAVOR it!

Why not also indulge your body? Just in time for swimsuit weather, try the local favoritethe Beehive Waxing Salon near the Carlsbad Village. For even more to savor, take a short drive to Flourish + Live Well. This boutique will help you do better by your body with nurturing hemp and plant-based products, as well as better for everyone through socially-conscious gifts that give back. After a bit of shopping, take the afternoon for a stroll on Oceanside pier and put your toes in the sand. Or head back toward the hotel and take a dip in the pool or an evening in the jacuzzi.
The Flower Fields at Carlsbad Ranch are super-close to Carlsbad by the Sea Hotel, and opens March 1 (through May 10), from 9-6 daily. You'll want to catch the blooms before you and before their gone! Take the gals on a wagon ride through the colorful petals, and be sure to visit the Artist's Gardens. For more info, check out Everything You Need to Know About the Carlsbad Flower Fields.To top it off the weekend, treat your entire squad to a Lei and group selfies at Ohana's Creations.
____________________________________
Don't forget to celebrate women on March 8, International Women's Day! For more great recommendations, visit with our friendly team at the front desk, peruse our many brochures in the lobby, or check out our local guides online. We can't wait to see you!

Additional Local Experiences