Things To Do in San Diego While Social Distancing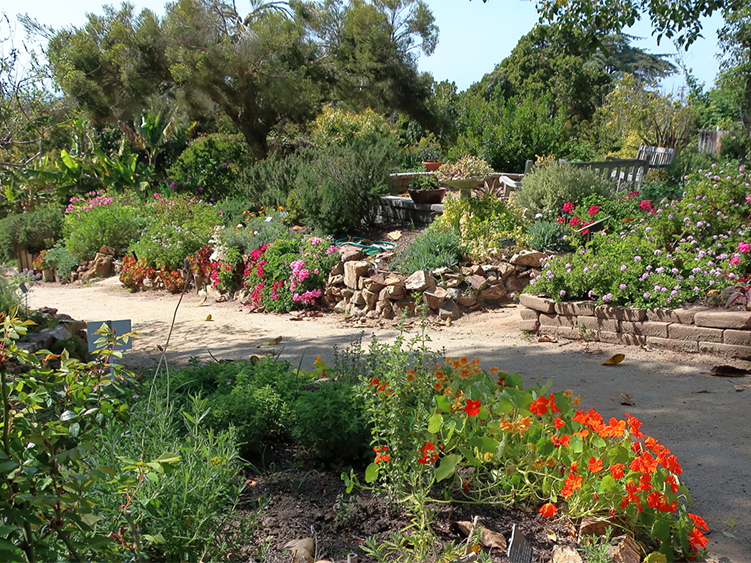 Your hotel is the basecamp for exploring everything around you – in our case, all things San Diego. Sure, social distancing presents some challenges, but there are plenty of things to see and do while visiting America's Finest City. Even better? Winter is the best time to enjoy the city's attractions, especially when they're outside (which is safer during the pandemic). Let this be your guide to visiting the San Diego area and staying safe while staying active. To get started, head outdoors, walk in a garden, visit the zoo, or shop till you drop (or you hit your credit limit).

Get Outdoors
Outdoor activities are the safest and easiest things to do while staying socially distanced from others. Furthermore, recent studies show mental well-being is improved by getting outside and being active. Head to the beach, go for a bike or boat ride, drop a fishing line from a pier, or drink your favorite wine varietal at a local vineyard. There's no shortage of outdoor activities in San Diego!
Here is a bit more detail on all the aforementioned outdoor activities and some extras for good measure:
Beaches - Just walk outdoors, or other options include La Jolla Shores, Moonlight Beach, Pacific Beach, Windandsea Beach

Biking - Silver Strand, Sail Bay, San Diego River Bike Path

Boating - Mission Bay, Oceanside, Lake Jennings

Fishing - Shelter Island Pier, Imperial Beach, Lake Jennings

Wineries and Vineyards - Brooking Vineyards, 2Plank Vineyards

Camping - South Carlsbad State Beach, Silver Strand State Beach

Farmers Markets - Coronado, Hillcrest, La Jolla Open Aire

Golf (or mini-golf) - Balboa Park, Coronado, Torrey Pines, Belmont Park

Hiking - Bayshore Bikeway Trail, Fortuna Mountain Trail, Oak Canyon Trail

Parks and Playgrounds - Mission Bay Park, Presidio Park, Balboa Park

Tennis and Pickleball - Pacific Beach Tennis Club, Balboa Park, Canyonside Community Park

Walk in a Garden
Take a walk in the park, or in this case, the San Diego Botanic Garden. Buy your tickets online in advance, since the venue is working to control the number of visitors. Different flowers are in bloom every month of the year at the botanical garden, so no matter how often you go, you're sure to see something different each time. The native flowers like the bougainvillea, succulents, and white sage attract wild birds, butterflies, and insects you can observe. Visiting the botanical garden is a relaxing experience that presents wonderful photo ops. It's also a great place, too, to get ideas for creating your own garden design.

Go Wild at San Diego Zoo and Safari Park
No reservations are needed even though daily attendance numbers are limited at both of these famous parks. The San Diego Zoo and Safari Park do still recommend buying tickets online in advance and be prepared to wait if the park is full. Employees will allow new visitors in as current visitors exit, once the parks reach their capacity. A few things to keep in mind when visiting these parks in the time of COVID-19:
Face coverings are required inside the parks, face shields are not acceptable.
People are expected to social distance with others by at least six feet.
Some walking routes are one-way. Signs will designate which way to go.
Parking capacity is limited and costs $15 per vehicle
Children's play areas are closed.

Explore the Great Indoors
If the weather is better suited for an inside outing, grab your favorite face covering and take a few minutes to schedule a socially-distanced indoor experience. It's more difficult to be spontaneous finding space in public places, so plan ahead.
Museums - San Diego Museum of Art, San Diego Air and Space Museum, USS Midway Museum
Restaurants - Crack Shack, Ironside Fish and Oyster, Rocky's Crown Pub
Shopping Malls - Carlsbad Premium Outlets is just across the street, but other options include Seaport Village, Fashion Valley, San Diego Factory Outlet Center
Wine Tastings - Holme Estate Cellars, Carruth Cellars, Orfila Vineyards and Winery

The situation can change quickly, so double-check with the websites to confirm hours of operation and visitor restrictions. A good place to start for the latest information on what's open and closed is the county's list of venues, so give that a peek before planning. In California, restrictions depend on each county's assigned "tier," based on its Covid-19 test positivity and case rates. The four tiers in California are Minimal, Moderate. Substantial, and Widespread.
And just a reminder, tourist attractions, venues, and events designed for large numbers of people are closed until further notice. The no-can-do-for-now list includes bars, concerts, conventions, festivals, live theater, nightclubs, pro sports, and theme parks.

How Will You Have Fun in San Diego?
However you choose to spend your days (or weeks) in America's Finest City, make it memorable. Keep your distance to be safe, and be sure to take selfies and photos with your mask on for posterity. After all, this pandemic won't last forever.

About the Author: Kristen Kidd is a journalist and author who loves traveling and the outdoors. She can tell you where to find the best sunset in every city in the country.

Additional Local Experiences